Preserving the History of Ambler, Whitpain and Lower Gwynedd
Headquartered in the Whitpain 1895 Public School, the Wissahickon Valley Historical Society serves to educate the public about the heritage and history of the people, institutions and events that have influenced and shaped the communities of the Wissahickon School District which encompasses Whitpain Township, Lower Gwynedd Township and the Borough of Ambler.
WVHS Holiday Party – Monday, December 12th at 6:30! RSVP to info@wvalleyhs.org to let us know you will be attending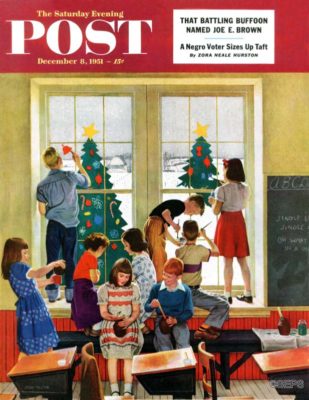 Members are invited to our potluck Holiday Party at the 1895 Schoolhouse! Get into the spirit with friends and holiday cheer! Please bring a dish to share (appetizers and desserts). ready to serve. 
From our October 2021 Newsletter – Tips on How to Research Your Home
Please click here to see our new video about the history of the Franklinville School, prepared by the Historical Society of Montgomery County to encourage donations to the renovations there.  WVHS appreciates the assistance of the HSMC
Learn From the Past, Shape the Future
Pennsylvania's Wissahickon Valley Region: A Story Worth Telling
Hello Everyone!
My name is Yen Ho, and I've been a member of the Wissahickon Valley Historical Society for 3 years. I am currently a graduate student at Drexel University, pursuing a Master's degree in
Library and Information Science.
Prior to Drexel, I earned my Bachelor's degree in historic preservation. I always have a curiosity about my hometown in Ambler (technically I live in Whitpain Township). What sparked my curiosity was the old buildings/homes that are still standing today in the Wissahickon Valley (Ambler, Whitpain, and Lower Gwynedd).
I want to know their history, and whether or not they should be recognized.
I have a history background, and I have the opportunity to express it through my research in my blog.
We invite you to sign up The Valley Crier newsletter to stay informed of upcoming events, educational programs and community activities. Please email us at info@wvalleyhs.org if you prefer to have our newsletter mailed to you. Be sure to include your name and address, thank you.
Wissahickon Valley Historical Society is a certified 501(c)(3) nonprofit organization