Saturday, December 17th
3:00 – Ambler Historic Walking Tours
Ambler Storytellers are hosting walking tours of Ambler on the following Saturdays: December 17th, January 7th and January 21st. The tours will emphasize the importance of preservation and will begin at 3:00. Click here to learn more.
Monday, December 12th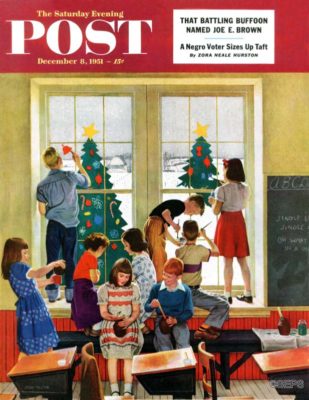 6:30 at the 1895 Schoolhouse
Get into the spirit of the holidays at our Holiday Potluck party! Please bring a dish to share (appetizers or desserts) ready to serve. RSVP to info@wvalleyhs.org to let us know you will be attending.
Wednesday, December 7th
6:00 to 8:00 at the Historical Society of Montgomery County, 1654 DeKalb Street
Norristown, PA 19401
Our friends at the Historical Society of Montgomery County are presenting: Reading Your House, Researching Your Home.
Many people entering the doors of our Research Library & Archives are searching for information about their home. When was it built? What did it look like originally? Why does it look the way it does now? What can I do to preserve it? Who built it and who lived in it? This class will offer an introduction to some resources and tools that will help anyone discover a little more about their home. Click on this link to learn more!
https://hsmcpa.org/index.php/events
From our October 2021 Newsletter – Tips on How to Research Your Home
Monday, November 14th
7:00 at the 1895 Schoolhouse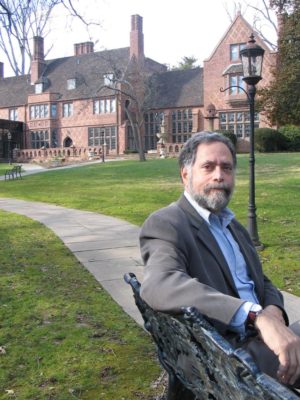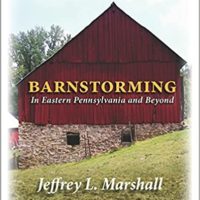 This month's speaker is Jeff Marshall, President Emeritus of the Heritage Conservancy in Doylestown. Jeff has worked for over 40 years in historic preservation and land conservation. Earlier this year, he was awarded the F. Otto Haas Award by Preservation Pennsylvania, a statewide historic preservation organization. This award honors outstanding individual or group achievements in the field of historic preservation over an extended period, and is presented to recognize contributions and consistent achievement above the standards of the profession. Jeff serves on the Board of the National Barn Alliance and was a founder and president of the Historic Barn and Farm Foundation of PA. An author of six books on land protection and historic preservation, he will present his recent publication, Barnstorming in Eastern Pennsylvania & Beyond, which will cover many examples of historic barns throughout our area.
Saturday, October 15, 22, and 29
3:00 at the Ambler Train Station on Short Race St. (the former Bussinger's model train store)
WVHS offered Historic Walking Tours of Ambler, sponsored by the Ambler Storytellers. Tours covered the historic buildings in downtown Ambler. You will be surprised what you have overlooked and what you will learn! Tour guides will define what Ambler's buildings looked like before they were modernized, and the tour will take about 1 ½ hours to complete. (Perhaps plan a dinner afterwards at your favorite Ambler restaurant?) Tours will begin at the Ambler Train Station, near the
former Bussinger model train store. Tours are free, but a donation is requested. 
Monday, October 17th, 2022
7:00 at the 1895 Schoolhouse
Tom Wiekowski, PhD, Chair of the Cheltenham Historical Commission and Vice-President of the Old York Road Historical Society, will speak on his new book about three generations of the Barkers, influential 19th-Century bankers from Chelten Hills. (Please note the location of this meeting!)
Tom states, "Family luminaries include Jacob, largest ship owner in the United States at the beginning of the 19th century and the financier of the War of 1812; Abraham, president of the Philadelphia Stock Exchange, cofounder of the Union League, and an ardent Abolitionist; Anna, a central figure in the Transcendentalist movement and wife of the co-founder of the Metropolitan Museum of Art; and Wharton, US presidential candidate and international banker honored with knighthood by Czar Alexander in 1879 for constructing four warships at the Cramp shipyard in Philadelphia for the
Russian navy. Abraham was a founder of Camp William Penn and Wharton
served as an officer at the camp during his summer vacation from the
University of Pennsylvania in 1863."
Sunday, October 16, 2022
1-3 PM. Open House at the 1895 School, featuring a special Amchem exhibit.
Saturday, October 15th, 2022 at Noon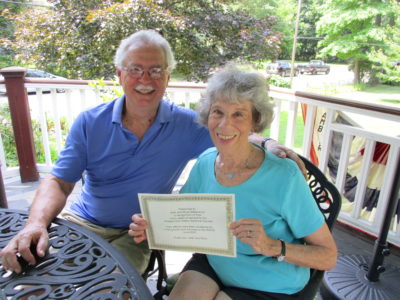 On October 15th The Wissahickon Valley Historical Society hosted a luncheon at the William Penn Inn to honor Russ Bellavance for his decades long contribution as WVHS president and as a Leader to preserve local history. 
All proceeds went to fund air conditioning at the 1895 Whitpain Public School, listed on the National Register of Historic Places.
Wednesday, September 14, 2022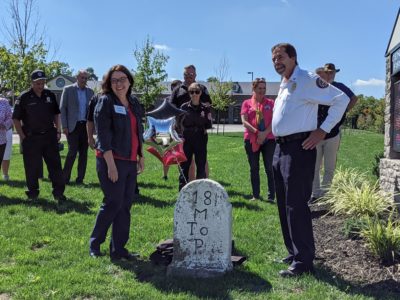 On September 14, WVHS celebrated the safeguarding of the historic Milestone, located at the Centre Square Fire Company.  The fire department and Whitpain Township were both acknowledged for moving the road marker and storing it for four years during road construction.  The 250-year-old Milestone was recently returned to its original position.

The Mileston states "18 M to P," meaning "18 miles to Philadelphia."  Placed by the Crown, the markers were used to set postal rates and served as addresses for the scattered property owners in the area.
 WVHS extends it appreciation to the following businesses who donated to the event:  Giant Foods, Pudges Steaks and Hoagies, Roma Bakery, and Whitpain Tavern.
Thursday, June 23, 2022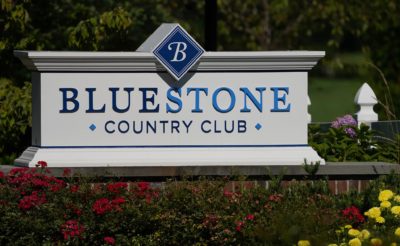 A Members Party with a Reservation at Bluestone
Country Club. Please enjoy a tour and complimentary reception. The
optional tour will be indoors, so bring a mask; the reception is outdoors.
Due to limited space, WVHS has sent an email with details to paid
members only. For non-members who wish to attend, it's not too late: The
membership application is online at
https://www.wvalleyhs.org/getinvolved/
Tuesday, June 14, 2022
Saturday, May 14, 2022
Special Open House for WVHS at the EvansMumbower Mill, located at the junction of Swedesford and Township Line Roads in Upper Gwynedd. Wissahickon Trails has invited WVHS as guests to see the mill in operation!
Monday, May 4, 2022
Come join us this coming Monday May 9 at 6:30PM in the Wissahickon Valley Library Community Room (at 650 Skippack Pike in Blue Bell) for a talk entitled "Typhoid Mary: Irish Immigrant" presented by local historian Jim Miller.
Monday, April 11, 2022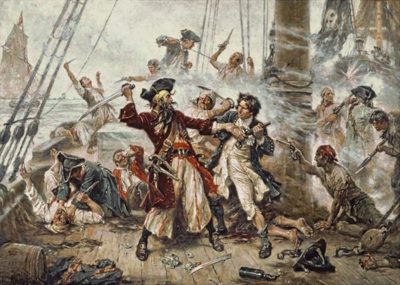 Mark Ashton, lawyer and longtime WVHS member, will talk about the Golden Age of Piracy in the Americas and muse about how a class of people — noted mostly for rape, robbery, and other hanging offenses– are still celebrated by the Pittsburgh and Tampa Bay sports franchises.
Monday, March 14, 2022
Our speaker for March is Jenn Bilger, Executive Director of  Wissahickon Trails (formerly the Wissahickon Watershed). She will be talking about the history of the Wissahickon and especially the connections it provides.
The Wissahickon Creek Watershed begins in the middle of Montgomery County, creates a lovely valley in Fairmount Park, and then enters the Schuylkill River. It has a rich history. Early mills, like the nearby Evans-Mumbower Mill, harnessed its energy to provide mill services and power for the early settlers in our area; Washington's army camped along its banks; and many of us have hiked its Green Ribbon Trail.
Tuesday, February 22, 2022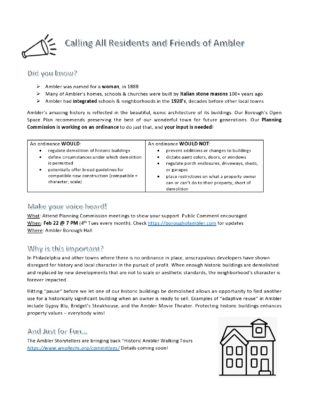 Monday, February 7, 2022
Great topic! Author Tamra Phillips will speak on The History of Blue Bell's Grace Baptist Church on its 150th Anniversary
Monday, September 13th, 2021 – Researching Historic Deeds
If you are fully vaccinated, please join us for the first meeting of our new year to be held on Monday, September 13, starting at 6 PM.  Please note the time and location:  We will meet at the Wissahickon Valley Public LIbrary at
 650 W Skippack Pike, Blue Bell, PA 19422.

We will be following Montgomery County COVID restrictions, so masks will be required for everyone throughout the meeting. We are meeting at the library to help with social distancing.

In addition, individuals who are fully vaccinated are welcome. 

A membership meeting with the election of officers will begin at 6 PM.

The speaker will begin promptly at 6:30 PM.  Jeanne Sorg, Ambler Mayor and Montgomery County Recorder of Deeds, will present "Researching Historic Deeds."

The remarks will end by 7:45 to allow time for the library's closing at 8.  No refreshments are planned.
Monday, March 9th, 2020 – Area Colonial Taverns
Light Refreshments at 6:30, Presentation at 7:00
Presented by Russ Bellavance
The Wissahickon Valley Historical Society invites the public to a meeting on Monday, March 9 at 7:00 PM at the 1895 Schoolhouse, 799  Skippack Pike at School Road in Blue Bell. Light refreshments will be served at 6:30.  The  program will be Area Colonial Taverns including William Penn Inn, Spring House Tavern and the Blue Bell Inn. The program is presented by Russ Bellavance.
Three of the oldest colonial taverns in the area are the William Penn Inn and Spring House Tavern in Lower Gwynedd Township and the Blue Bell Inn in Whitpain Township. Delve into the history of these three taverns with Russ, who is apparently no stranger to
colonial taverns.
Monday February 10th, 2020 – The Battle of Whitemarsh
Light Refreshments at 6:30, Presentation at 7:00
Presented by Bob Bradley
The Wissahickon Valley Historical Society invites the public to a meeting on Monday, February 10 at 7:00 PM at the 1895 Schoolhouse, 799  Skippack Pike at School Road in Blue Bell. The program will be The Battle of Whitemarsh presented by Bob Bradley.
Bob will give an overview of the events in 1777 following the Battle of Germantown to the march into the winter camp at Valley Forge. Having lost two major battles within a month, the Continental Army was utterly exhausted and needed rest and resupply. George Washington and the army spent weeks attempting to resupply and make their way closer to British occupied Philadelphia, all while figuring out their next move. Find out what happened during the final chapter of the Philadelphia Campaign with army's encampment in the hills of the Whitemarsh area, and Sir William Howe's attack on the Continental position in early December. Several local sites (St. Thomas Church, Emlen House, Hope Lodge, Skippack Pike) played roles in the Battle of Whitemarsh
Monday January 13th, 2020 – The Writings of George Washington
Presented by Russ Bellavance 
Wissahickon Valley Historical Society is a certified 501(c)(3) nonprofit organization